---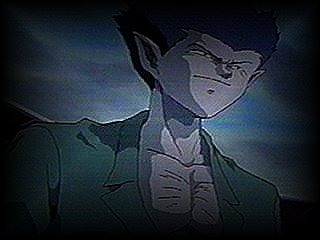 NAME
Roto
ALSO KNOWN AS (A.K.A)
N/A
CLASS
Demon
FIRST APPEARANCE
Episode 29 - Take My Seed
FIGHTING STYLE
Goblin Attack
ARSENAL
Trigger he used against Kurama
SPECIAL TECHNIQUES
Weapon Formation - Can create any desired weapon using his spirutual power. He uses a blade weapon most of the time and it forms in his right hand.
PERSONALITY
Roto is a member of the Rokuyukai team that faced Yusuke's team in the Ankoku Bujutsukai. He is a goblin-demon, is quick and agile, but when he faced Kurama during their matchup with Yusuke's squad, he was no much against Kurama's skills. He decided that cheating will be the only way to survive, so he threatened Kurama that he would kill his mother Shiori (with a trigger that would make a demon devour her) if he will fight him. He uses this cheap trick to his advantage but later on gets a dose of his own medicine as Kurama implanted a destruction seed within him and later devoured him to death.
---

Please close this window [x] to return to the previous page. Enjoy!
---
Realm of Yu Yu Hakusho is made possible by M$M Interactive.
Any unauthorized use of the information, graphics or linking any type of content displayed in this page are strictly prohibited and considered illegal without permission, and that's the bottom line because the webmaster says so.
Copyright © 2000 M$M Interactive All Rights Reserved