---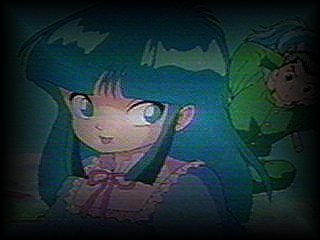 NAME
Sayaka
ALSO KNOWN AS (A.K.A)
Tina (Ghostfighter)
CLASS
Spirit
FIRST APPEARANCE
Episode 4 - Decision of Destiny
FIGHTING STYLE
Judgement
ARSENAL
She carries a judgement card which she uses upon investigating her client.
SPECIAL TECHNIQUES
N/A
PERSONALITY
Sayaka appears only ONCE during the entire series, and that was during the time Yusuke's body was about to be burned by flames (Episode 4). Sayaka is the investigator of the spirit world, and in that time her current client was Yusuke. She analyzes Yusuke and those close to him, and researches if they want Yusuke back with them or not. Also she was the one who found a way to prevent Yusuke's body and Keiko to be turned to crisp when she told her that throwing the egg will avert the whole situation.
---

Please close this window [x] to return to the previous page. Enjoy!
---
Realm of Yu Yu Hakusho is made possible by M$M Interactive.
Any unauthorized use of the information, graphics or linking any type of content displayed in this page are strictly prohibited and considered illegal without permission, and that's the bottom line because the webmaster says so.
Copyright © 2000 M$M Interactive All Rights Reserved