---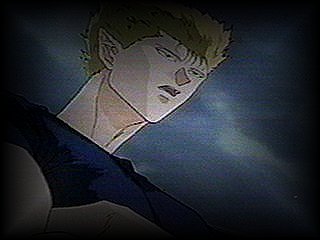 NAME
Zeru
ALSO KNOWN AS (A.K.A)
Ben (Ghostfighter)
CLASS
Fire Demon
FIRST APPEARANCE
Episode 27 - The Journey
FIGHTING STYLE
Flame of Destruction
ARSENAL
N/A
SPECIAL TECHNIQUES
Firing Line - Releases huge amounts of blistering flame that burns opponents.

Flaming Barrage - Absorbs his flame attack and uses it as a boost to his physical attacks, giving it the elemental power of flame.
PERSONALITY
Zeru is the leader of the Rokuyukai team that faced Yusuke's team in the Ankoku Bujutsukai. He is a powerful fire-demon, and he can use his fire power in anyway he wants to annihilate his opponents. He is so strong he could burn his enemies big time within seconds. However a fire-demon's attacks will never work against another fire-demon, and he failed to beat Hiei during their confrontation, since Hiei is a fire-demon too. However Hiei possessed the spiritual power of evil and combined with his demonic flames he unleashed a black flame attack that burned Zeru to bits.
---

Please close this window [x] to return to the previous page. Enjoy!
---
Realm of Yu Yu Hakusho is made possible by M$M Interactive.
Any unauthorized use of the information, graphics or linking any type of content displayed in this page are strictly prohibited and considered illegal without permission, and that's the bottom line because the webmaster says so.
Copyright © 2000 M$M Interactive All Rights Reserved